Why You Should Invest In Digitised Training and Inductions
The importance of work health and safety training
Suppose you oversee large development projects or manage a property portfolio or any stage between. In that case, you are responsible for making sure everyone on site is effectively trained and able to work safely. They could be your staff, occupants or contractors visiting your site.
But quality and efficiency are often low. Training sessions have to be repeated, so expenses are high and frequent. All of this puts you and your people at risk, slows down project delivery and interrupts business as usual.
What you're looking for is a way to deliver training that's high quality, costs less and where trainees genuinely retain information for the long-term.
Immersive and digitised training is now possible
Research indicates that common training formats fail to capture location-specific details and create a clear and repeatable understanding of environmental conditions.
Each site presents a vastly different design and layout of equipment and safety features. If you're a site manager or property developer, you should be concerned about capturing specifics to keep contractors and visitors up to speed.
According to BMJ Research, skills and knowledge delivered through standard paper or face-to-face training begin to decline in two weeks, with 87 per cent of certified trainees found to have 'ineffective' knowledge within six months.
Training needs to be kept fresh and accurate to develop effective responsiveness, but as our technological literacy increases, the way we consume and retain information does too – and so the way we deliver training is forced to evolve.
The ability to communicate information needs to be modernised by deploying technologies and digitised features that prioritise the user's experience to maximise how they engage with and learn from training and inductions.
This is where Hendry are thinking digitally.
Hendry IQ: Creating meaningful engagement and outcomes
To deliver heightened engagement and stronger learning outcomes, we've developed HendryIQ, our intelligent online training platform made to increase engagement and efficiency, resulting in greater knowledge retention and delivering real-time data on performance and completion.
Warden Training, emergency procedure awareness and first response, threat response and induction are just some of the modules we deliver intelligently. Still, we can also create customised solutions for the impact you need.
Doing things digitally creates a world of advantages; less time collecting and storing documentation and even issuing certificates in real-time. You can deploy new training or re-training on-demand and give users access to the platform on the go.
We've made sure that learnings are scalable and customisable so that you can train for any purpose or organisation size with respect to on-site requirements.
This has the added benefit of removing time lost during the workday and attending to things that matter.
How HendryIQ can benefit you
The digitised training solutions we're championing are gaining recognition in our industry, even internationally, for three key reasons:
1. Greater safety and security
Immersion creates meaningfulness for the user. If you can give them more value and create a user-driven experience, participation, engagement, memory and attention rates surge upward dramatically.
And they last. Dr Narendra Kini's research found that 'using VR in training results in a retention rate of up to 80 per cent one year after training, compared to 20 per cent just one week after traditional training.'
The reason why this is so effective, she says, is that 'The level of understanding through VR is great because humans are primarily visual, and VR is a visual format.'
And the results are clear. Our clients have shown increased satisfaction, ease of use, retention and user engagement in delivering digitised training online. Together, we've been able to transform the way they engage users to maintain their safety and the safety of others.
2. Efficiency and cost reduction
Effective training doesn't need to go through the expense of being conducted again and again to keep knowledge fresh.
Providing information online removes the need for training staff to conduct repeat face-to-face sessions. Instead, users complete digitised training in their own time, generating a far greater wealth of data to assess training effectiveness.
Costs can be reduced from a safety perspective too. For example, people who undergo digitised training or inductions using immersive platforms like HendryIQ are less likely to make mistakes, as Google found in their training experiments and perform tasks faster, according to Yale University.
3. Transparency
A study published in the International Journal of Advanced Computer Science and Applications in 2015 found that gamified training and learning systems presented exponential value for assessors and management to evaluate training delivery, effectiveness and engagement.
Using this kind of system, they said, 'not only allows to conduct quality training but presents an opportunity for statistical analysis of different parameters, contained in the log files, to assess the effectiveness of technical and [teaching] tools. Application popularity with users and grow[th] of the number of users both act as assessment for the system motivation elements and tools.'
Placing this information in your hands, enabled by integration with data analysis and reporting tools like our Infinity platform, you can accurately observe, control and manage digitised training for the whole of your organisation; contractors, wardens, occupants or visitors.
Infinity works in sync with HendryIQ, capturing completion data and user metrics to present a clear, on-demand analysis of how each user is progressing and show how effective your training is.
Immersive digitised training: Intelligently bridging the gaps
The final step of creating an innovative training solution is selecting the enhanced solutions to support it.
The emergence of technologies such as Virtual and Augmented Reality hardware (Mixed Reality) are driving experimentation and adaptation in fields including medical training and, importantly for us, emergency training and induction.
St John Ambulance discovered that training delivered via Mixed Reality achieved a retention rate of 75 per cent compared to the average rate of 5 per cent.
You need to start treating the subject as a user instead of a consumer when it comes to training.
This is where Hendry has worked to create an entirely new experience, combining a range of leading digital solutions to create a virtual replica of the asset environment and enhancing it to deliver your training outcomes.
We do this by using imagery taken from 360-degree scans and digital asset capture tools to create a virtual training environment with the ability to overlay information in real-time to guide the user to the best method of response in any chosen emergency scenario or to facilitate inductions by creating a clear layout of site conditions and facilities.
For example, we deliver emergency evacuation and fire simulations through Mixed Reality, designed to equip users with the knowledge of how to handle an emergency within their specific environment and feed them information about safety equipment such as fire extinguishers and pathways to emergency exits.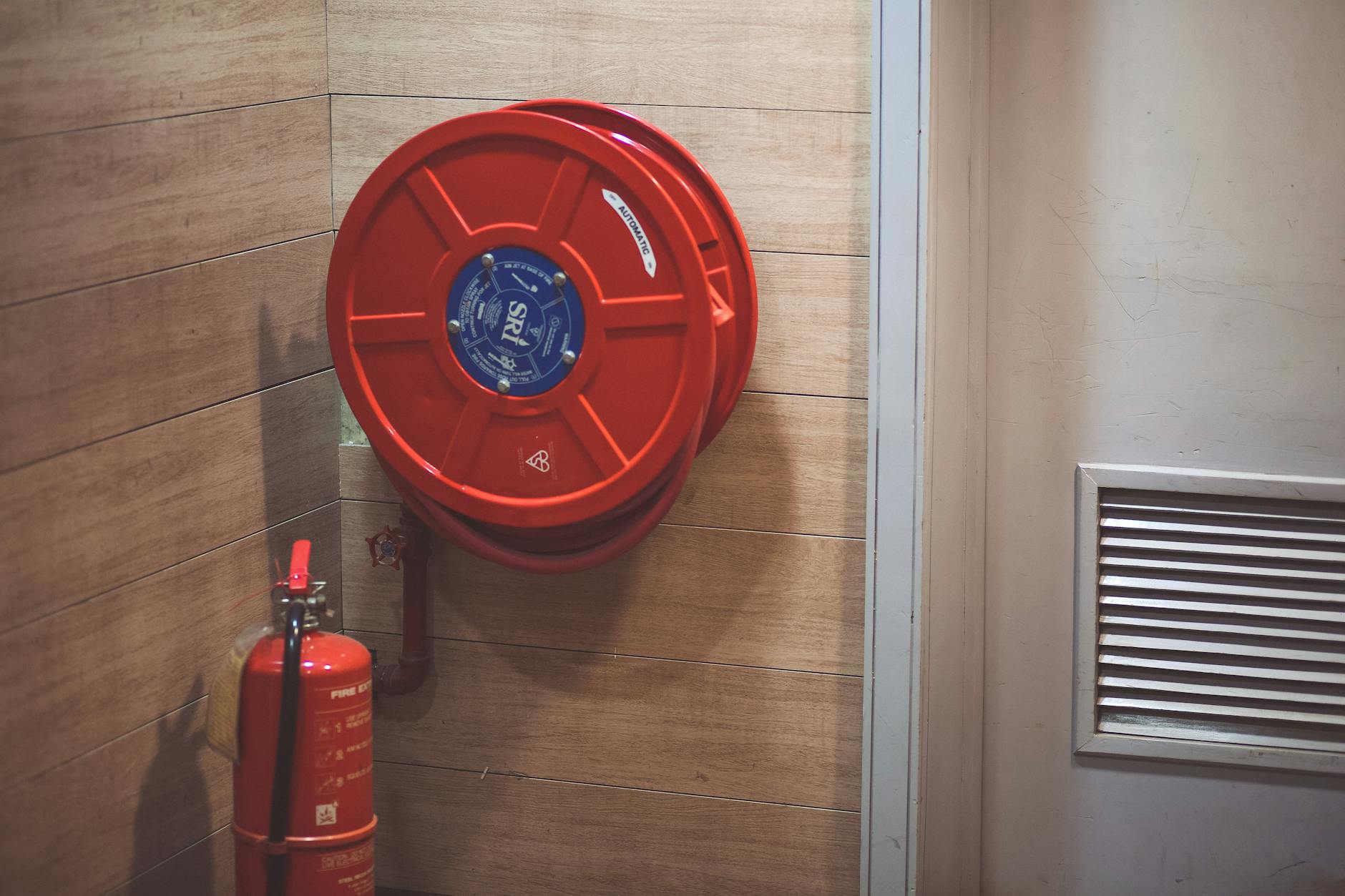 Creating immersive digitised training experiences
Creating experiences where the user has direct control and can witness the consequences of their input transforms training from a passive passing of information to a proactive, user-driven narrative.
Research from Valencia Polytechnic University found that quality of retention and learning outcomes using Augmented Reality increased by between 75 to a staggering 90 per cent.
The research is solid. We are aware of the risks of having inadequately trained individuals on-site or in a building. In most cases, the liability falls on the property owner, site or facility manager. This could be harmful or, at worst fatal for staff, occupants, contractors and others.
A safe and risk-free built environment future lies in solutions that generate greater retention and higher transparency backed by research and results.
Train Faster, smarter and safer
Did these facts have resonate with you? Get in touch to leverage HendryIQ and our suite of innovative tools.
Discover More